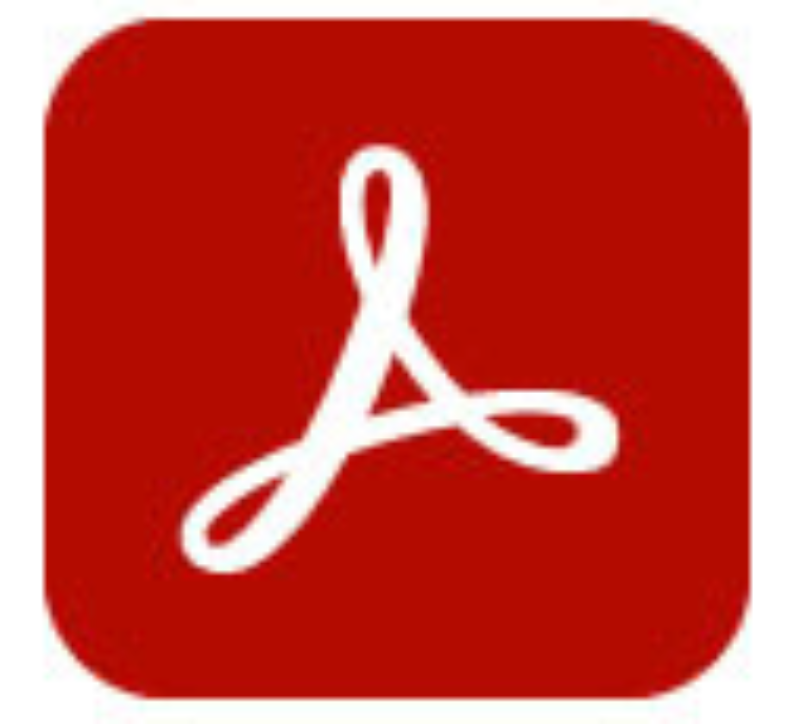 PDF files have become a standard digital file format and Adobe Reader will allow you to read and work with them. Adobe Reader is the most powerful free PDF reader that is capable of handling any kind of PDF file format including forms, drawings, etc. It is the free, trusted global standard software for viewing, printing, signing, sharing, and annotating PDFs. It's the only PDF reader application that is able to open and interact with all types of PDF content. It even supports forms and multimedia content. Adobe Reader is available to download for Windows Windows 11, 10, 8, and 7 PCs. You can download Adobe Reader for all Windows 32-bit and 64-bit and Windows Server editions.
What is a PDF File?
The PDF or Portable Document Format is a standard document format used to store images, text, excel sheets, etc digitally. It is a convenient document format that is suitable for transfer through the internet or other mediums. The most useful feature of PDF files is their versatile nature. Because this digital document format supports all types of platforms and operating systems.
Why do you need Adobe Reader?
The software used to open or view a PDF file is called PDF reader or PDF viewer and Adobe Acrobat Reader DC is a multi-platform PDF viewer that is available for different operating systems and platforms like Windows PC, Mac OS, Android smartphones, etc. 
There are several free PDF reading software available for Windows operating systems. However, Adobe Reader is one of the most popular and widely used PDF readers. It has all the essential tools and features required to read PDFs, sign, comment on, and share PDFs, etc.
Adobe Reader Features:
It has a very simple and friendly interface that provides a better PDF reading experience to the users.
Adobe Reader has some other important features of Adobe Acrobat Reader DC are that it can be used to read all types of PDF files, print PDF files, add notes to a PDF file, lock PDF files by adding a password, and view multiple PDF files using the Tabbed viewing features, etc.
There is also a paid version of Adobe PDF reader available that enable all other important features like adding comments to PDF files, combining two or more PDF files, converting PDF to an image or vice versa, Convert PDF files to a word doc or Word document to PDF, Fill, sign and send PDF forms, Industry-leading OCR, Approve or reject PDF, etc. You can buy the professional version of this program to avail yourself of these professional features.
The Operating System required by the program :
If you want to install the latest version of Adobe Acrobat Reader DC on Windows PC, then it requires the following version of Windows.:
Windows 10 (32 & 64 bit), Windows 8.1 and 8 (32 & 64 bit), Windows 7 (32 & 64 bit), Windows Server 2008 R2 (32 & 64 bit), 2012 (64 bit), or 2012 R2 (64 bit). If you want to use Adobe Reader DC on Windows XP and Vista, then you have to download its older versions. The last supported version of this app by Windows XP and Vista is Adobe Acrobat Reader DC 11.
Technical Details of the application:
Name: Adobe Acrobat Reader DC

Publisher: Adobe

Category: PDF reader

Version: 23.001.2006

Language: English

Category: PDF Reader
Download Adobe Reader for Windows PC:
[**By clicking the Download button, you acknowledge that you have read and accepted all of the Terms and Conditions.]
Adobe Reader DC for Windows 11, 10, 8, and Windows 7, Size: 247 MB
Adobe Reader DC  for Windows Server 2012 and above, Size: 247 MB
These are the official download link to download Adobe Reader for Windows 11, 10, 8, and 7 PC. This most popular free PDF reader will help you manage any type of PDF file format including forms and multimedia content. Get the industry-standard free PDF Reader application for Windows PC using the links listed above.
Related Topics