Google Chrome is the most used cross-platform free web browser for PC that is also available for various Operating Systems and platforms. It is designed to provide the user with more security, faster-browsing speed, and a safe and smooth web browsing experience. The Chrome browser is made with sophisticated and modern technology to make it secure and reliable, and it has a simple user interface so it's easy to use and understand.
Google Chrome is the perfect all-in-one web browser for PC. Download Google Chrome for PC, Desktop, Laptop, etc. The Google Chrome offline installer for Windows download link is here. Using these links, you can download the Google Chrome MSI installer for Windows 11, and Windows 10 PC. These are the links to get the latest Chrome offline installer 64-bit and 32-bit for PC and these Chrome MSI offline installers can be used to install Google Chrome in Windows 11, and Windows 10 operating systems.
The Google Chrome Offline Installers are better than online installers as these can be used to install the browser on any PC again and again with any internet connectivity after download. The sizes of the installers are approx 70 MB.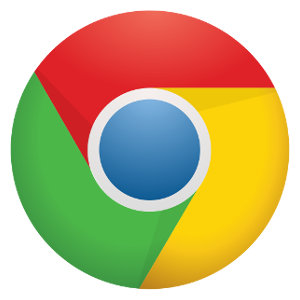 Google Chrome Features:
It has a minimalist designed interface. So it's easy to find all the features and options by the user.
Chrome uses the latest technology to eliminate malicious websites, links, etc during browsing.
Chrome offers incognito browsing mode, which is also known as private browsing. It is a secure browsing window. A Chrome user can manually activate this mode and after activating the incognito mode, Chrome doesn't store any user data, browsing history, cookies, or cache data of that browsing season.
Google Chrome supports thousands of plug-ins/extensions and therefore you can customize it or extend its ability by adding different extensions.
Google Chrome lets you sync its user data like settings, extensions, browsing history, open tabs, bookmarks, etc with all your computers and mobile devices that run the Chrome browser.
It supports multi-tabbed browsing, which lets you open different tabs in the same window.
You can customize the appearance of your Chrome browser by adding different themes.
It provides offline installer packages for both Windows 32-bit and 64-bit versions. The offline Installer does not require an active internet connection during the installation of the application.
Other than the features written above, Google Chrome also has many other very helpful features that make it an ultimate user-friendly and widely popular web browser. Google Chrome download for Windows 11 and Windows 64-bit and 32-bit PC now.
Download Google Chrome Offline Installer:
[By downloading Google Chrome, you are accepting the Google Terms of Service and Chrome and Chrome OS Additional Terms of Service .]

Get Chrome Browser MSI installer for Windows 64-bit (94.0 MB)
Get Chrome Browser MSI installer for Windows 32-bit (90 MB)
Get Chrome Browser for Mac OS x (Size: 168 MB)
Other Software