Best Useful Gadgets Under Rupees 500:
Gadgets have a tendency to draw us towards them, and why wouldn't they? They are so helpful in our day-to-day lives, from starting our day to ending it. We incorporate them in almost anything we do. Could you imagine a day without the use of any gadgets, even your cell phone? Neither can I. When we mention gadgets, we think of the more affordable and inexpensive ones we can acquire without spending too much money. Isn't that true?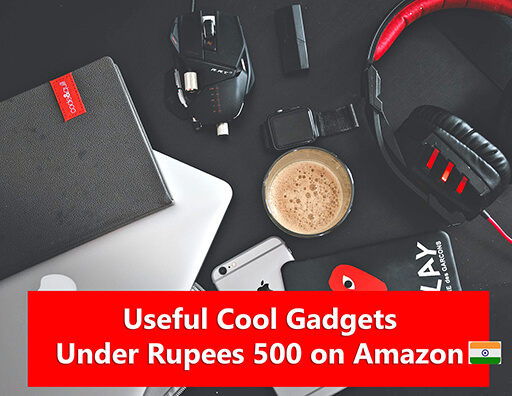 We all have a desire for new gadgets, but when it comes to purchasing them, many of us become hesitant because of the prices associated with them. And after some research, I have found and picked 20 Useful Gadgets Under Rupees 500 that are worth buying out of several other Useful Gadgets on Amazon Under Rupees 500. If you love to buy some more affordable inexpensive but useful tools and gadgets, you can see this list of 10 cool gadgets for under 200 Rupees.
In this article, we will explore a list of ten awesome gadgets that you can buy for under 500 rupees in India on online shopping sites. From smart bulbs to gaming accessories, these budget-friendly devices offer great value for money. Whether you're looking to enhance your smart home setup or improve your gaming experience, there's something for everyone on this list. So, let's dive in and discover these best and worth-having gadgets for daily use.
Smart Bulb:
Mi 9-watt smart bulb, Rs. 435.0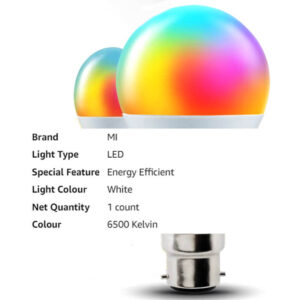 The first gadget on our list is the Mi 9-watt smart bulb, priced at just 435 rupees. If you're looking for a cost-effective and energy-efficient way to upgrade your lighting, Look no further than the Mi 9-watt Smart Bulb, which is priced at just 435 rupees! This nifty gadget is energy-efficient, boasting 108 lumens per watt, and promises to last up to 7 years. Plus, you can control it with your voice using Amazon Alexa and Google Assistant, or through the Mi Home app if you have multiple Xiaomi smart lights. With its cool white light and the myriad of smart features, the Mi 9-watt Smart Bulb is an ideal choice for any home – and all for a great price of just 435 rupees!
PHILIPS Wiz Wi-Fi Enabled B22 9-Watt, Rs. 649.0
Another popular smart bulb is PHILIPS Wiz Wi-Fi Enabled B22 9-Watt LED Smart Bulb. This 9W LED bulb is compatible with Amazon Alexa and Google Assistant, allowing you to control it with your voice. It also has a built-in timer and 16 million color options, so you can customize the lighting in your home. It only cost 649 rupees.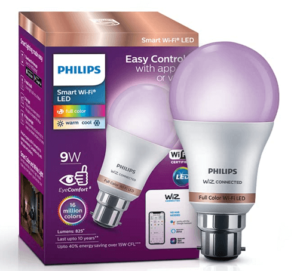 The Philips Wiz Wi-Fi Enabled B22 9-Watt LED Smart Bulb is a multi-functional device that allows you to set scenes, rhythms, and schedules, dim the light, and switch between millions of colors with the Wiz App. It is made of polycarbonate and requires a secured 2.4 GHz Wi-Fi network connection. With the Wiz App, you can control your light from anywhere, even when you're out of town. Plus, you can control your lights with your voice using Amazon Alexa & Google Assistant. The WizClick feature allows you to access two of your favorite light modes at the flick of your switch and adjust the brightness when you turn it on.
Dual Car Charger:
For those with electric cars or multiple devices, the dual car charger is a practical gadget. With two charging ports, including one with 18-watt power delivery support, it offers convenience on the go.
boAt Dual Port Rapid Car Charger 24 watt, Rs. 499
The BoAt Dual Rapid Car Quick Charger 3.0 is a must-have for any car. With its exclusive Smart IC optimum smart charging technology, you'll be able to charge your compatible products and other non-Qualcomm Quick Charge devices up to 5 V / 2.4 Amps in just a fraction of the time it would take with conventional chargers. Its universal compatibility and advanced circuitry make it perfect for all popular USB, lightning & type C devices, from iPhones to cameras. Plus, with a dedicated output of up to 2.4A, your devices will be charged quickly and safely. And for just Rs. 499, this car charger is a great deal.
If you need a more inexpensive car charger, you can check this Ambrane 12W Fast Car Charger that you can buy for only rupees 199.
Emergency Lamp with Torch:
Next on our list is a unique gadget that combines an emergency lamp with a flashlight. WOZIT Kennede Gold Emergency Lamp with Torch. This is a great product under 500 and it can be used as both a flashlight and an emergency lamp. It is an essential gadget that everyone should have in their home because you never know when it becomes essential. It provides a very nice battery backup, the lamp can illuminate the darkness of the whole room and the flashlight provides sharp focus.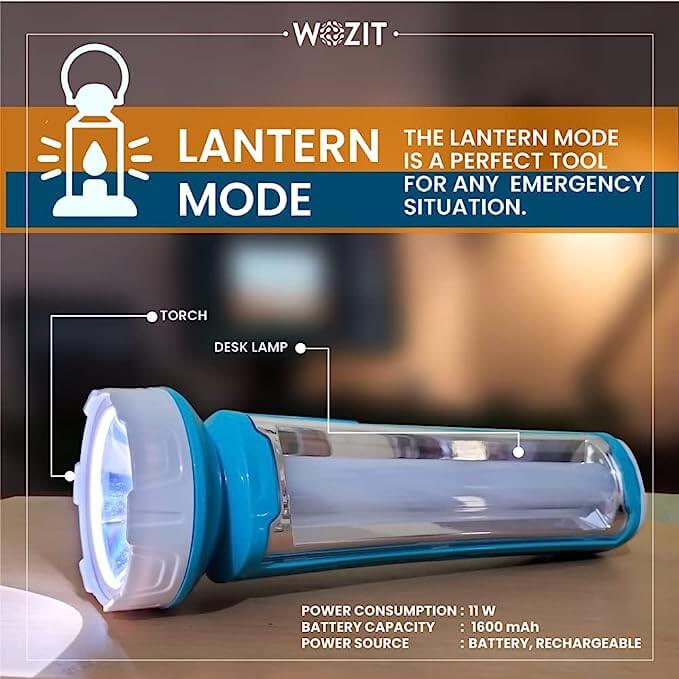 It is packed with a 1600mAh Battery that offers up to 5-6 Hours of backup. You can buy WOZIT Kennede Gold Emergency Lamp with Torch on Amazon at just rupees 465.0.
Oral B Cross Action Electric Toothbrush: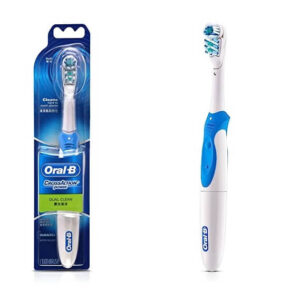 Experience the deepest clean with Oral B Cross Action Battery Power Electric Toothbrush. Oral B Battery Powered Electric Toothbrush offers to clean your teeth like never before experienced. It provides two powerful cleaning actions, the rotating power head effectively loosens and whisks away plaque from all sides of your teeth, including the tricky gum lines and back teeth. The power crisscross bristles penetrate deep between teeth, expertly lifting out and sweeping away any stubborn plaque. It is one of the most useful gadgets Rupees 500 that we can use in our daily life.
Adjustable USB LED Desk Light: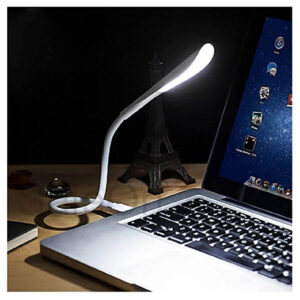 This lightweight and compact USB LED Desk Light is a breeze to install. It has 14 intensely bright LED bulbs that can work for up to 10,000 hours and a flexible metal neck that can be adjusted without clamps or glue. It also consumes minimal energy, making it a great energy-efficient option. Perfect for laptops, tablets, and computers, this multi-purpose mini LED light is an excellent choice for any workspace. It is also an ideal present for under Rupees 500.
2-in-1 Laptop Stand:
Sturdy and durable 2-in-1 laptop and mobile stand are made of Premium High-quality ABS, Anti-skid Silicone Material which provides maximum protection for up to 15.6-Inch Laptops, iPads, Tablets, and mobile phones. Its ergonomic design is safe and perfect for the safety of the user's eyes and correct posture. It is a good deal at 399 INR.
Zebronics Bluetooth Speaker:
The Zebronics County portable Bluetooth speaker is a feature-packed gadget priced at 499 rupees. With Bluetooth connectivity, FM radio, aux mode, micro SD support, USB port, and 10 hours of playback, it offers an impressive range of functionalities. While the sound quality may not be top-notch, considering its price, this speaker provides good value for money.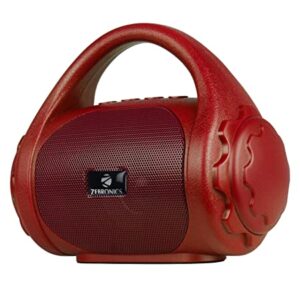 Under 500, this gadget is one of the best versatile portable speakers that you can buy for under Rupees 500. It offers multiple connectivity options like Bluetooth, USB, micro SD, and AUX, and includes features like a call function and an in-built FM radio, this device is sure to satisfy all your audio needs. It has a 4Ω speaker that provides a frequency response of 120Hz-15kHz to give you fantastic sound quality. Additionally, the 2.5-hour charge time and 10-hour playback time guarantee your long-term use and the 1-year warranty ensures that you'll have peace of mind. Use the below link to buy this product online from Amazon India—price Rs. 499.
PTron Bluetooth 5.2 Wireless Headphones:
The PTron Tangent Duo Bluetooth 5.2 Wireless in-Ear Headphones are a pleasant surprise in the sub-500-rupee category. Priced at 499 rupees, they offer a good balance of design, sound quality, and features. With deep bass, HD Calls, Fast Charging Type-C Neckband, Dual Pairing, Voice Assistant & IPX4 Water Resistant, these headphones provide excellent value for money.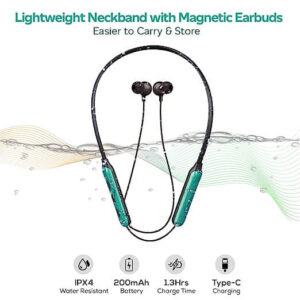 The pTron Tangent Duo Bluetooth headphones neckband is the perfect combination of lightweight and eye-catching design featuring Bluetooth 5.2 for a reliable 10mtrs connection. Additionally, it is IPX4 water and sweat-resistant, making it suitable for both indoor and outdoor activities. Moreover, it comes with in-line music and call control, a built-in rechargeable 200mAh battery, and a 6-month manufacturer warranty from the date of purchase on manufacturing defects only.
With up to 24 hours of music playback time on a single charge, and a quick 10-minute charge giving you up to 3 hours of playtime, you'll no longer have to worry about charging your headphones every few hours.
Duel OTG Pen Drive
An OTG pen drive is a special type of USB storage device that is designed for connecting directly to both computer USB ports (USB type A) and Micro USB Type-B ports or USB Type-C of smartphones, tablets, etc. These OTG pen drives feature a dual-interface design with a micro USB or USB Type-C connector on one end and a standard USB connector on the other. Therefore, an OTG device lets you transfer files between the pen drive and the mobile device, or between a PC and the pen drive.
Some best OTG Pendrive are: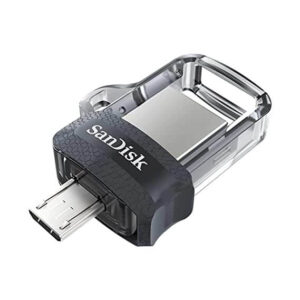 1. SanDisk Ultra Dual 64 GB USB 3.0 OTG Pen Drive: This 64GB highspeed OTG pen drive is compatible with Micro USB Type 'B' Android-based Smartphones & Tablets. Windows 7, Windows 10, Windows 11, Mac OS X v10.9 and higher. Buy this product for rupees 529 only.
2. SanDisk Ultra Dual USB Drive 3.1 (32GB):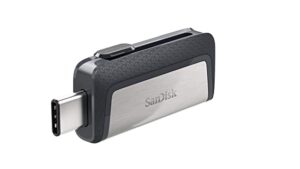 SanDisk Ultra Dual Drive USB Type-C pen drive is the perfect solution if you looking for a way to quickly transfer files between your desktops, laptops, and new smartphones with USB Type-C connectors. It's specifically designed for next-generation devices with the new USB Type-C port and is capable of incredibly fast USB 3.1 speeds of up to 150MB/s1. Plus, with both a reversible USB Type-C connector and a traditional USB connector, transferring files between your devices has never been easier. Even if the price is a little bit higher than INR 500, still it is a budget-friendly gadget compared to its features and uses. This product costs Rs. 639 INR.
Water TDS Tester:
If you're worried about the quality of your water, the Konvio Neer Meter is an indispensable tool. This amazing device will help you determine the total dissolved solids (TDS) in your water – and it's available on Amazon India for an affordable price of Rs. 299. Use it to test drinking water, aquariums, RO/DI systems, and Hydroponics pools so you can make sure your drinking water is safe. It has high-quality titanium alloy probes and reliable automatic temperature compensation for accurate readings.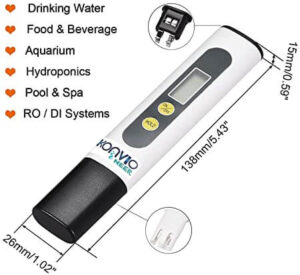 Additionally, it automatically shuts off after 10 minutes of inactivity to save battery power. With the Konvio Neer Meter, you can be confident that you're making the right choices about water purity. Konvio Neer Imported TDS Meter and water quality tester is a highly rated product on Amazon that has been reviewed by 30000 users and has managed to achieve a 4.4 average user rating. Buy this useful gadget under rupees 500 on Amazon.
BESTOR LCD Writing Tablet: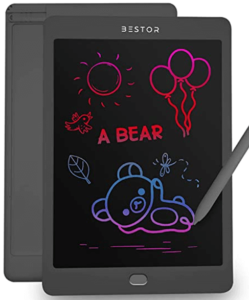 The BESTOR 10 Inch LCD Writing Tablet is an incredibly affordable and useful gadget worth buying under 500 on Amazon. It is perfect for kids, allowing them to quickly write, draw, and erase their work. But it is not just for kids; students, businessmen, and people of all ages can benefit from the device. It is the ideal tool for taking important notes and messages, and for those under 500, it is an excellent investment.
Gaming Trigger: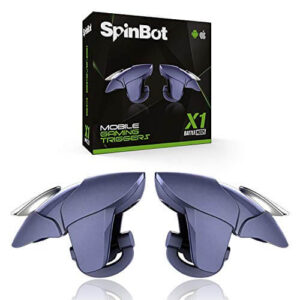 If you're an avid mobile gamer, the Spin Bot X1 Battle Mods gaming trigger can elevate your gaming experience. These conductive triggers provide instantaneous responses and enhance control in games like BGMI and PUBG New State. If you are looking for good mobile gaming triggers under 500 then it's the best choice. Priced at 449 rupees, these triggers are an excellent investment for gaming enthusiasts.
JBL Microphone and Earphone: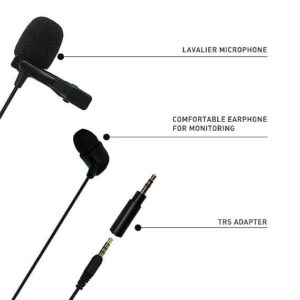 For budding Instagram reelers or influencers who want to improve their audio quality, the JBL Commercial CSLM20 Auxiliary Omnidirectional Lavalier Microphone, Earphone is a great option. Despite being slightly expensive, this product adds several benefits and you can purchase it for just 599 rupees. This omnidirectional mic comes with a windshield and an earphone, allowing you to monitor your audio in real-time. By using this mic, you can ensure that your audio quality matches the visual content you create.
4 Ports USB Hub: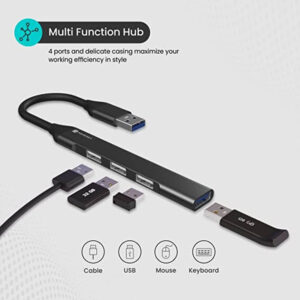 The Portronics MPORT 31 4 Ports USB Hub is the perfect device for connecting multiple devices to your laptop or desktop. It comes with one highspeed 3.0 USB-A port that offers 5Gbps data transfer speed and three USB-A ports for multiple connections. The multiple USB-A ports allow you to plug in a mouse and keyboard for a hassle-free work experience. The design of the USB hub is sleek and compact, making it great for those who have limited space on their desk. Models with vertical USB slots are also available if you would like to save space and keep it flat next to your laptop or computer.
You can buy this item for ₹499 only, on Amazon.
Rechargeable Cycle Light and Horn: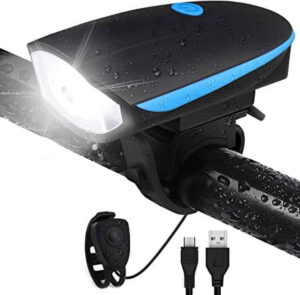 This headlight packs a powerful punch with its 250-lumen front light, 140dB horn, and five distinct sounds. Its 1200mAh lithium polymer battery charges in just three hours and is indicated by a red and green lamp. Easily mount it on most handlebars and you're good to go for night rides, camping, fishing, and more. With indoor and outdoor use, this light is the perfect gift for under 500 rupees for boys and girls, travelers, and riders. Cycle confidently with this ultra-bright headlight and stay safe.
Gaming Mouse: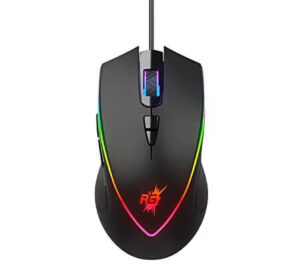 The Redgear A17 gaming mouse is a proper gaming mouse available for 500 rupees. Unlike the previously mentioned cheaper gaming mouse, this one offers RGB lighting, extra customizable buttons, a braided cable, and a DPI of up to 6400. With these features, it provides a better gaming experience for enthusiasts who are on a budget. It is compatible with PCs, laptops, notebooks, and other devices with a similar input. Buy this next under 500 product category item Amazon at Rs. 426 only.
Dummy CCTV Camera: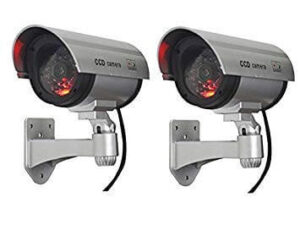 If you want to create the illusion of security without spending a fortune, the SUKHAD Security CCTV Bullet Camera with LED Light Indication dummy CCTV camera is a perfect choice. Priced at 549 rupees for a pack of two dummy CCTV cameras, these cameras resemble a real CCTV device with their realistic design and a red light that gives the impression of a recording. While it doesn't actually capture footage, it can deter potential intruders and create a sense of security.
PRO365 Tummy Trimmer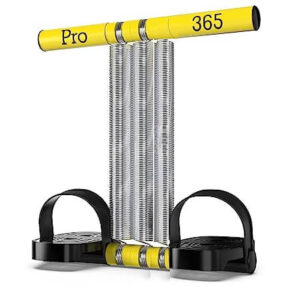 If you are looking for a belly exercise gadget, this tummy trimmer would be the best gadget under 500. It's made of high-quality plastic and springs. This is a double spring tummy trimmer. Also, this is lightweight, portable, and easy to use and store.
Tummy exercise using a Tummy Trimmer is a great way to use the fixed footrest. Sit on a yoga mat with your legs and feet flat on the footrest and hold the handle to do sit-ups. This is a great way to burn twice as many calories as usual sit-ups. Arm and waist exercises are also great ways to use the footrest. Another way to use the footrest is leg exercise. Lie on the yoga mat, hold on to the handle, and footing on the footrest. Bend your legs at a 90-degree angle and force them forward. PRO365 Tummy Trimmer is one of the most useful gadgets under rupees 500.
Cordless USB Beard Trimmer: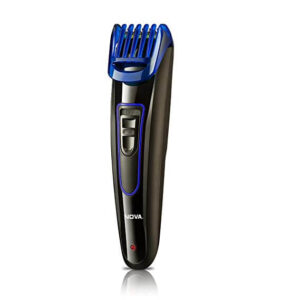 The Nova Cordless USB Beard Trimmer is an exceptional product that offers tremendous value for its low price point. Its self-sharpening stainless steel blades provide a smooth cut without snagging or pulling, even though coarse or thick hair. With nine adjustable length settings, you can easily transition from a 3-day shadow look to a full beard. Its USB charging cable offers greater flexibility, allowing you to charge it directly from your computer or USB adapter. It only takes eight hours to charge and runs for 45 minutes, and the blades are conveniently washable after each use, making maintenance and clean-up easy.
Conclusion: In conclusion, the list of ten useful gadgets under rupees 500 offers a range of useful and entertaining devices. The water TDS tester from Conveyor allows you to monitor water quality easily, while the JBL Mic enhances audio quality for content creators. Additionally, the Redgear A17 gaming mouse provides gamers with a budget-friendly option that still offers essential features. Each gadget serves a different purpose and caters to various interests and needs. Ultimately, the choice depends on individual preferences and requirements. These are a few Useful Gadgets Under Rupees 500 Rupees. Some of these gadgets are unique, easy to use, and helpful in our daily life.
Affiliate Disclosure: When you buy any products through links on our site, we may earn an affiliate commission.
Related Articles